Barn Weddings TariffDinner and B&B MenusGardenFarmLatest NewsLocal Attractions Availability Contact us DirectionsSpecial Offers
Cormiston Farm is licensed to sell alcohol in the B&B and the Barn venuw and is the sole supplier of alcohol to events at the farm. We don't have the overheads of a hotel and so our prices for wines and bar drinks are very reasonable. If you have booked an event you can come and taste the wines that we have selected, so that you know your guests will be delighted on the day.
Bed & Breakfast Guests can select an apperitif before dinner, and a fine wine to accompany their meal. Relax after dinner by the log fire with a malt whisky or liqueur.
Wines range from a delicious light white to full-bodied Cabernet Sauvignon Red. Most of our wines can be served by the glass or by the bottle.
Champagne & Prosecco are available for those special occasions. We have a good selection of champagne, sparkling wine and prosecco at sensible prices.
Whisky - Single Malt from all six whisky distilling regions of Scotland. An enormous variety of styles and flavours.
What do you drink ? - For events and weddings we can tailor the bar stock to your requirements. Edinburgh Rhubarb and Ginger Gin is a current favourite.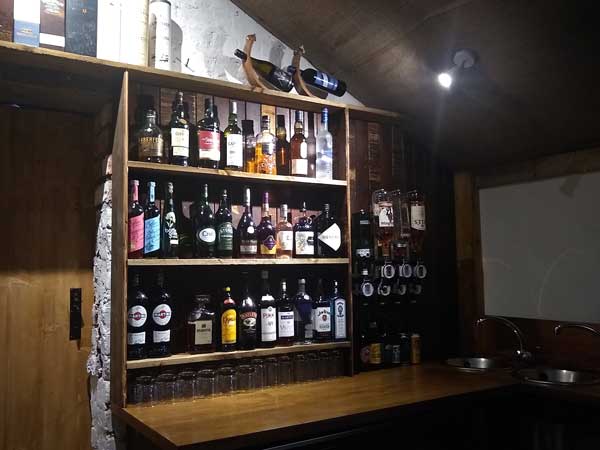 The Bar in the Barn stocks local craft ales from the Broughton Brewery We include their famous Wee Jock and Hopo - as well as seasonal ales and lagers from their collection.