Self Catering Tariff B&B Menus Wines & Whisky Garden Farm Latest News Local Attractions Availability Contact us Directions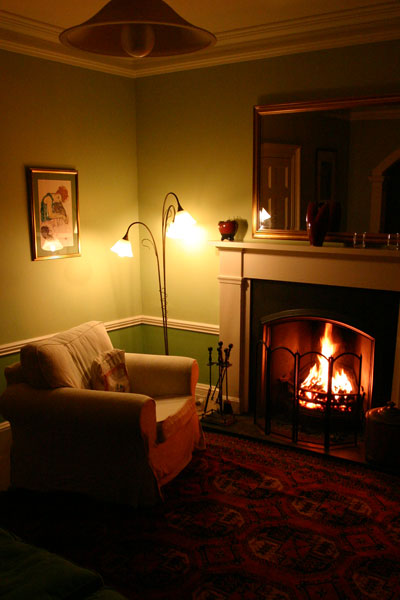 The Guest Sitting Room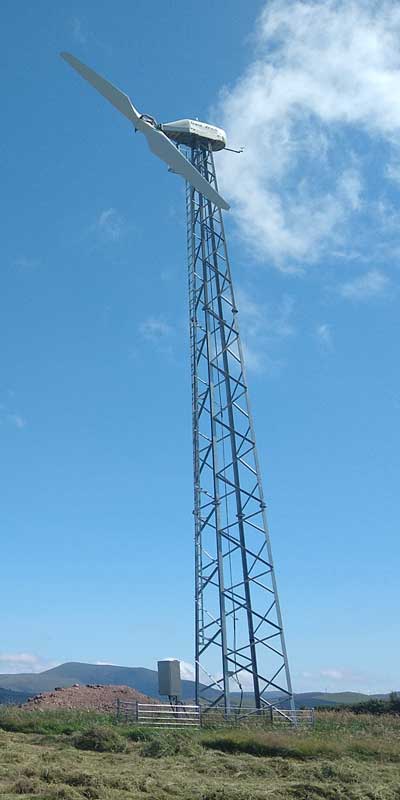 The Gaia wind turbine generates most of the electricity for the farm, barn and house
Self-Catering in the Georgian farmhouse is £205 per night - Sleeps 6 in three bedrooms
One Four Poster Room (TINTO), One Double Bedroom (CULTER FELL) and one bunk bedroom (WHINNEY BRAE)
Cleaning Fee £40.00
Two Bathrooms each with Toilet, Washbasin, Bath and drencher shower
Well Equipped Galley Kitchen
Dining Room setaing 8, or 12 if required
Library/Sitting Room with UHD TV (internet and freeview)
Utility Room with Washing Machine, Tumble Drier, Large Party Fridge and downstairs Toilet
Just 15 minutes from the M74 at Junction 13, a peaceful place to break your journey or stay and visit the many attractions of the Clyde Valley. Ideal for visiting the World Heritage site of New Lanark or as a base to visit Glasgow and Edinburgh.
The energy used by the farm is all generated from renewable sources. Our Gaia wind turbine generates most of our electricity (we use renewable energy on days when the wind doesn't blow), and our hot water and heating is provided by two 35kw bio-mass boilers.
Booking is quick and simple, just call 07917 660377 or send an email. We are always happy to answer questions or provide further information.
There is ample free parking for cars at the front of the house, and plenty of extra room for trailers, horse boxes or larger vehicles in the farmyard at the back.
Families are welcome at Cormiston Farm. Cot and high-chair available.
Television: UHD TV & DVD with Freeview and WiFi Channels availaiable in the Library.
Free WiFi is available throughout the accommodation.
Cyclists are welcome. We provide secure sheds for your bikes, washdown facilities (including jetwash if needed) as well as laundry service and drying. Glentress is probably the best biking centre in Britain having won several awards, just 22 miles from Cormiston.

"An excellent standard of facilities and services"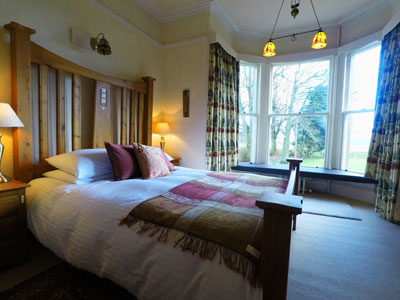 Bedroom inspired by Charles Rennie Mackintosh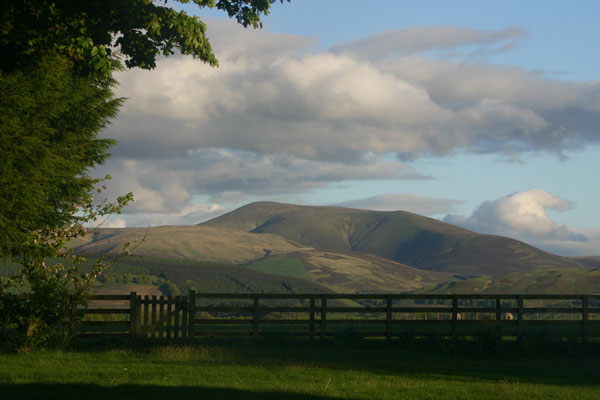 Culter Fell from the front lawn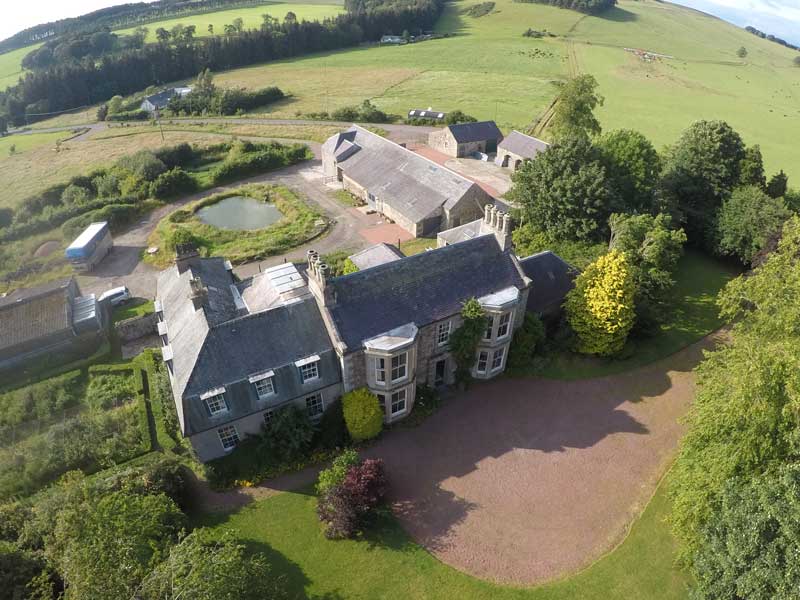 Cormiston Farm uses cookies to enhance your experience on our website. By using our website you consent to our use of cookies.