B&B RoomsB&B Tariff B&B MenusWines & Whisky GardenFarmLatest NewsLocal Attractions Availability Contact us DirectionsBARN Weddings
Sustainable and environmentally friendly: We aim to create a sustainable venue. Hot water and heating for the farmhouse is generated using a biomass boiler. We have installed a new Gaia wind turbine that provides most of the electricity we need, and sometimes more - for export to the grid.
There are restrictions on noise and timings, that are imposed by South Lanarkshire Council. We follow all guidelines laid down by the Council and encourage guests to respect our neighbours in this rural location.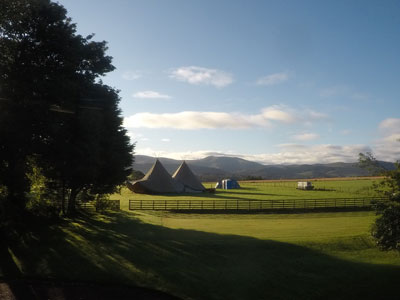 We offer a beautiful site for your marquee/tipi from May to September with panoramic views of the Southern Uplands.
You don't have to worry about generators for electricity - there is a 63amp 3-phase supply available on the field, which should be plenty for all your requirements. Most of the electrcity is generated on site by our wind turbine.
For more information on prices and availability email us at: info@cormistonfarm.com

CREATE YOUR OWN DAY Choose from a list of recommended caterers, or introduce us to a new caterer. We encourage you to plan your day, with help and advice from us. Make the day your own.
Hire tables/chairs/crockery/cutlery from us or choose your own company.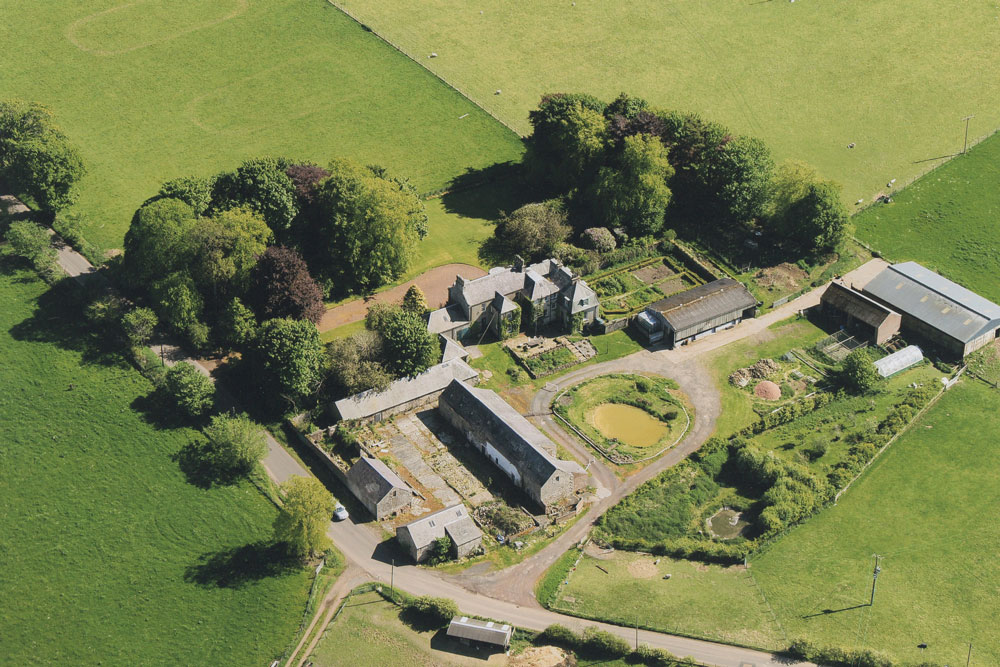 View of the Farm from Whinney Brae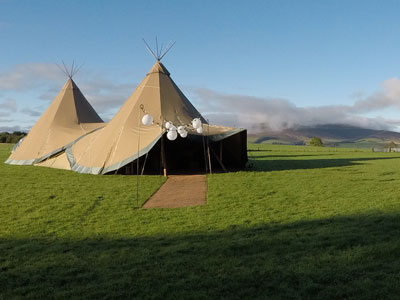 A Tipi at Cormiston
We recommend several tipi and marquee hire companies so that you can find exaclty the right tent for your event.